This is the last of the posts from all of us at Friday Frenzy....for good. Thanks to Laura from Little House Big Alaska for organizing it all and for inviting us to join in on all the fun!
Welcome to the Friday Frenzy, the Best Food and Craft Link Party on the Web. Why is it the best?
We'll be sharing your posts on Facebook on our new Friday Frenzy page, we invite you to follow the page and share the posts
When you link your favorite posts to the Friday Frenzy your posts will be seen across 9 blogs, for NINE TIMES the exposure
We ask all linkers to pin the featured posts of the week for even more exposure
Our host bloggers are all part of an inclusive and support group on Facebook, we welcome all bloggers big or small and we actively promote other bloggers, so bring on your best links
Please Follow Your Hosts:
Hi Friends! Barrie from Hardly A Goddess Blog here! I am both happy and pained to say it's our last post and share for Friday Frenzy. I get to wish you all a Happy New Year coming up and share some wonderful ideas that I think will be great for both celebrating and also to have going into a new year of cooking and making! So without further ado-- here are my favorites for the week and a link-up for you to add what you have been making this week!!
This
Old Fashioned from the Saucy Southerner
is timeless...intended for holiday drinks, but honestly, you could enjoy this year 'round! It's made with a Stevia-sweetened cranberry simple syrup...so yummy!
These little
Rolo Pretzel bites from My Recipe Treasures
are so easy and so quick to make last minute to bring to parties- I have made them before for different holidays and switched up the M&M colors- so cute for the kids' dessert table!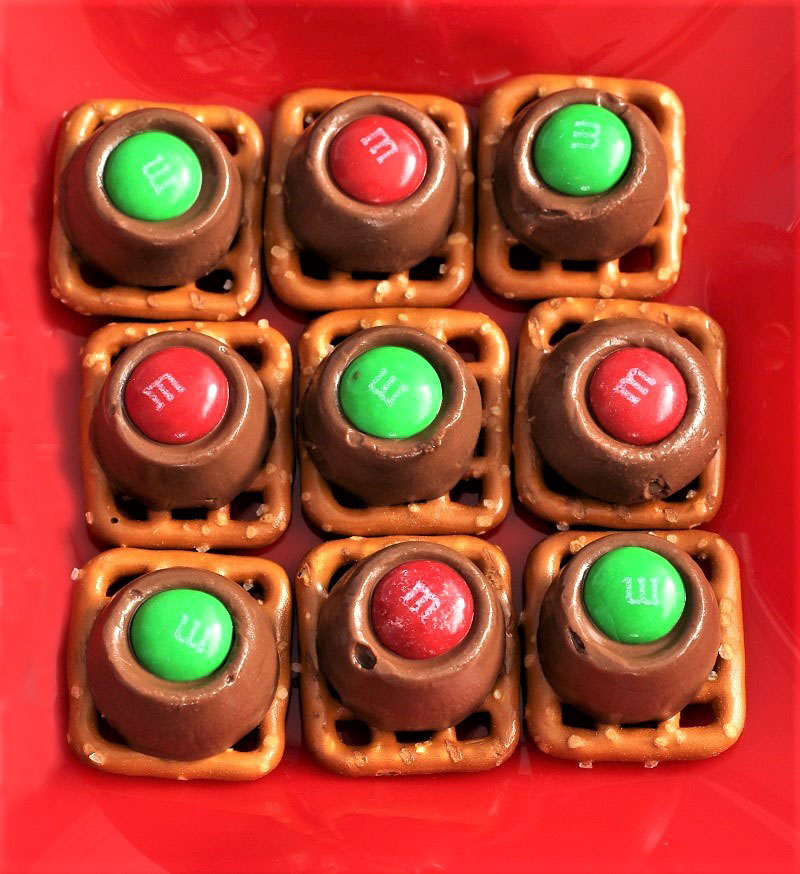 These little
Spicy Sausage Tarts from Julia's Simply Southern
are perfect as an appetizer to your New Year's party, Oscars Party, or Valentine's Day fest that's next! They look as pretty as they do easy~ good recipe to have on hand, I'd say!
I love this article of tips on how to buy used cast-iron pans -
A Cast Iron Comeback from A Hippie & A Redneck
...what to look for and what to avoid- very informative and you all know I LOVE my cast iron pan, so now if I see one, I can refer to this post to see if it's legit!
So my last feature seems all holiday- but I would totally do this for New Year's set-up! I love the "stations" idea from the
Holiday Home Tour at Kippi At Home
, and how cute and themed she made it all...plus I am obsessed with buffalo check- it's so 1990's retro for me and I love that it's back in style! My focus was on the drinks/bar/dessert set-ups...adorable!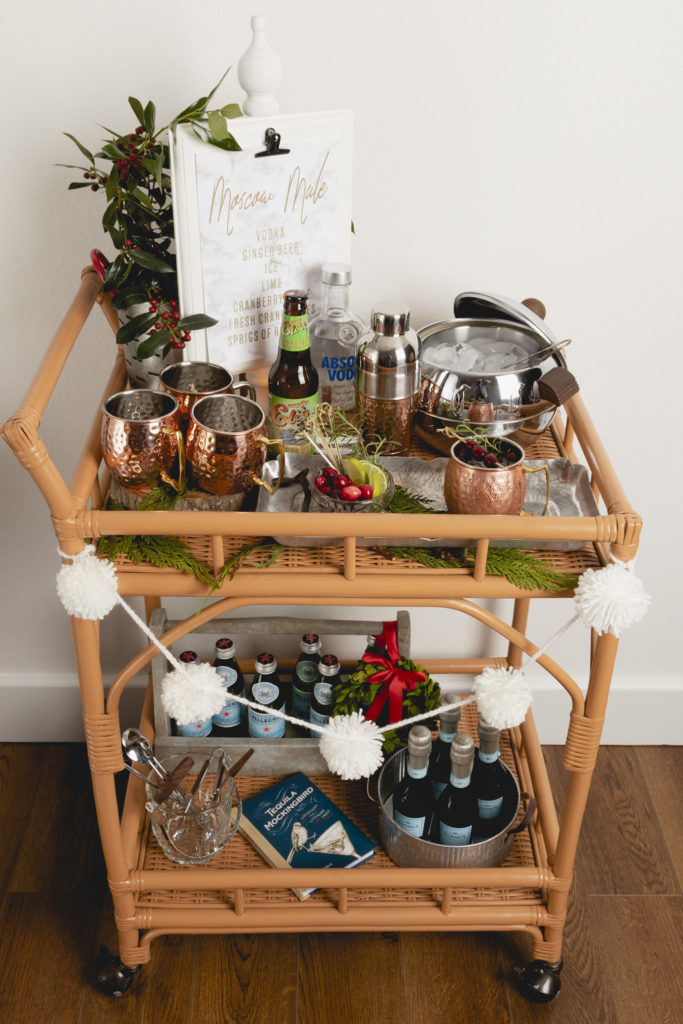 ---
Well, my friends, I can't wait to see what you have for us this week...go crazy and link up your favorites. I will miss this Friday Frenzy, but I hope to see you all soon here and there in BlogLand! Happiest New Year!